When Are Pack-outs Needed?
1/17/2020 (Permalink)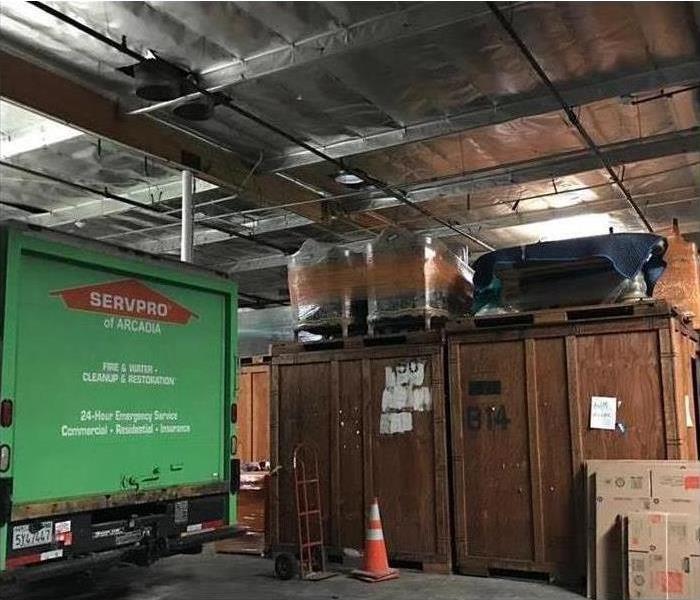 Water damages can happen to anyone's home or business, and when one does happen, it may feel like you are stuck between a rock and a hard place. Fret not for SERVPRO of Arcadia has the knowledge and experience, to assess and address all aspects of water damage, from A to Z. The size or extent of damage, caused by the water loss, are factors that decide if a "Pack-out" is necessary. When one is needed, all items are photographed and inventoried. After all your items are inventoried, they are carefully placed into boxes. Then, they are given unique tags that make tracking and storing contents a breeze. Once they are transported to our warehouse, they are organized into large crates, where they await completion of reconstruction. Rest assured that SERVPRO of Arcadia is company, filled with professionals, that always strive to help those in need.